800 degrees is no warm breeze
Beefer® works exclusively with top heat and achieves temperatures of > 1,500° F that are previously unknown for conventional grills on the market. This is made possible by a ceramic high-performance gas burner. Besides the short cooking time that enables the exact degree of cooking to be set, a particular advantage of the Beefer®® is how the top heat causes meat juices to drip below. The juices are then caught in the gastro tray and can be used to prepare delicious sauces.
The extremely high temperature on the surface of the grilled meat also leads to a form of caramelisation, resulting in a crisp crust. This, combined with the succulent inside of the meat, creates an orgiastic taste experience that defies description.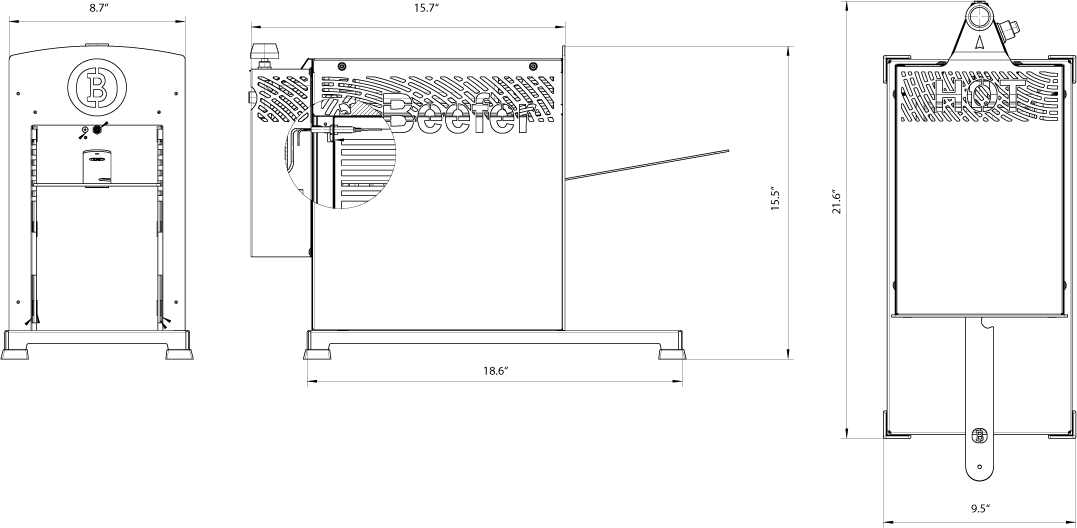 Additional information
Specifications:
Burner temperature > 1,500° F)
Tested according to Gas Appliance Directive 2009/142/EC
Category: I3P (30) propane
Nominal heat capacity: 3.5 KW
LPG-powered grill appliances for outdoor use
Dimensions:
Device: W: 8.7″ | D: 21.6″ | H: 15.5″
Inner space (oven): W: 6.2″ | D: 10.4″